Still Life: An Audience with Henrietta Moraes
Written and portrayed by Sue MacLaine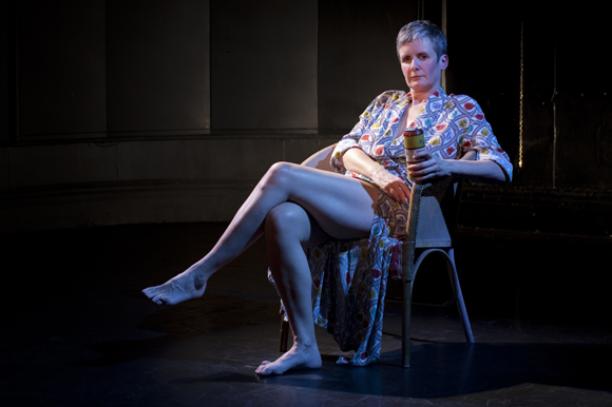 Whitespace Gallery hosts model-in-residence Henrietta Moraes; the uncrowned Queen of 1950's Soho. Hers was an itinerant and rackety life, sustained by tolerant friends, oiled by alcohol and fuelled by an astonishing variety of drugs.
Her Guardian obituary, in 1999, gave her profession as Bohemian.
Still Life blends performance with life-drawing as model and muse to Francis Bacon and Lucian Freud tells stories and re-creates poses from her illustrious career.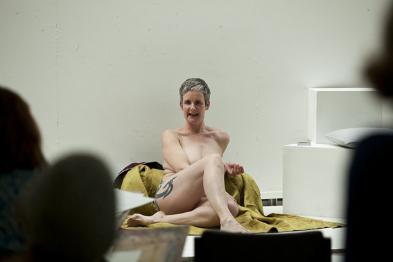 Come prepared to watch, listen and draw.
Drawing boards / easels and drawing materials are supplied, but please bring your own if you prefer.
"Beautifully researched, crafted and performed with delicious care" Total Theatre Magazine Brighton Festival, 2011
August 1st – 27th (excluding Tuesdays)
Start time: 5.15pm (duration 1 hour)
Cost: £12/£9 concession (1st and 2nd £5)
Box Office: 0131 226 0000 (from 31 May)
Online: www.edfringe.com
Contains nudity. Suitable for 16+
Her presence and composure is captivating in stillness and supple movement, each gesture and pose is carefully considered, worthy of rendition in pencil or paint. Equally her performance of the monologue is assertive and engaging. Her command of the audience is impressive, holding each gaze, marking each person with careful precision and seductive intensity.
Broadway Baby
I
n involving the audience in the artistic process MacLaine's show immerses you in the art world, providing an added resonance for her decadent stories of casual sex, casual drugs and their fallout in jail and illness.
The ListStill Life
interwove affectionate elements of biography with a more oblique sense of what it cost to be the human starting point for lasting art.
The Observer