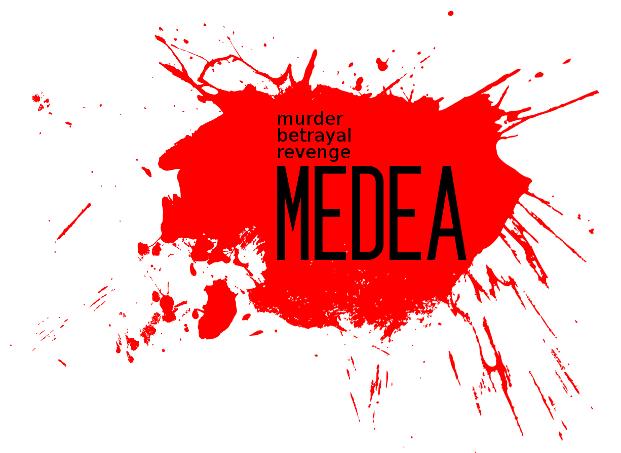 MEDEA
By Seneca
Translated into English by Emily Wilson
Directed by Jay Paul Skelton
KUDOS, an award-winning, 4-star company from London, pumps new blood into an ancient tale of love and hate.
KUDOS returns to the heart of this classic Roman tragedy as a spurned wife plots revenge on her ex husband's wedding day.
KUDOS presents Medea in a fresh, contemporary translation by Emily Wilson. Medea, a sorceress from the coast of the Black Sea, is married to Jason, leader of the renowned Argonauts who captured the Golden Fleece. On the run from their enemies, Medea and Jason seek protection in Corinth under the protection of Creon. Jason is soon persuaded to leave his wife and marry Creon's daughter – or face certain death. What follows is a blistering study of a woman scorned, exiled and driven by love to achieve the perfect revenge.
KUDOS has been delighting Edinburgh fringe audiences for the past decade with a series of cutting-edge reworkings of classical texts and ground-breaking devised work, receiving 4-star national press reviews and the Stage Award nomination for Best Ensemble.
KUDOS includes Zoe Bloss, John Bond, Alex Kristoffy, Dan Maccan, Jennifer Matthews, Elizabeth Rodgers and Nik Way. Jay Paul Skelton has directed over 100 productions in London, New York, Chicago and Boston.
Follow us on Twitter @MedeaFringe2013
Performance Dates: August 13-24, no performance August 19
Performance Time: 6:45 p.m.
Tickets: £5-£8
Booking: +44 (0)131 226 0000 or www.edfringe.com