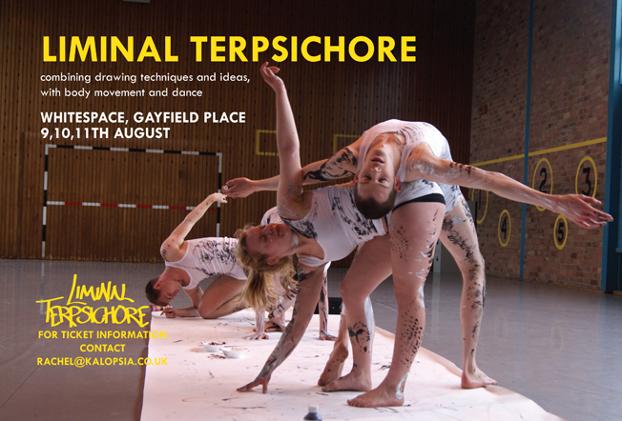 Liminal:
Latin word līmen, meaning "a threshold"
Terpsichore:
Latin Terpsichorē < Greek Terpsichórē, noun use of feminine of terpsíchoros dance-liking
"Liminal Terpsichore" is a performance combining drawing techniques and ideas with body movement and dance. Divided into three sections to explore a variety of movement/dance, with drawing and techniques.
Performance Dates: August 9th, 10th, 11th
Performance Time: 5:15 p.m.
For more information or to buy tickets contact Rachel:
Rebl-art.com
Rachellobban.tumbr.com
We want you, the wonderful audience, to have a good experience at our show, and so within the ticket price you get a cup of coffee/tea and cupcake to enjoy as you watch our performance.