Show And Tell present
SIMON MUNNERY'S LA CONCEPTA
Simon Munnery's exclusive non-dining restaurant experience re-opens for business. This conceptual restaurant offers all the rigmarole of haute cuisine without the shame of eating. Presenting a varied menu of conceptual dishes comprising plates of art, jokes, anecdotes, aphorisms, audio installations and choreographed dance.
Chortle Innovation Award winner 2012.
As seen on BBC2's The Culture Show.
"The fringiest Fringe experience of 2011" – The Guardian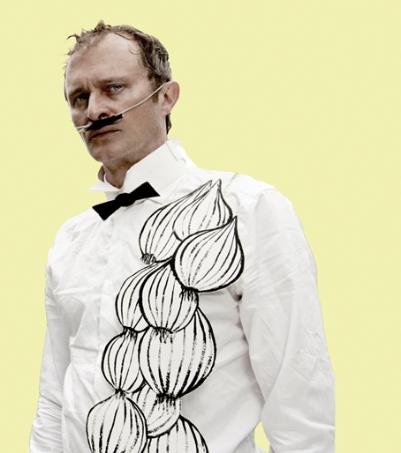 "A delicious opportunity to enjoy a performance from a real pro, served directly to your table" – ★★★★ The Independent
"We are extremely lucky that the creative skills of Munnery are made available to us under such intimate circumstances. It really is a treat not to be missed and certainly not to be forgotten." – The Scotsman
August 4 to 25 (not 14)
12.10pm and 13.10pm daily (40 minutes)
Tickets £7 to £13.50
Call 0131 226 0000 to book
http://www.edfringe.com/whats-on/comedy/simon-munnery-s-la-concepta