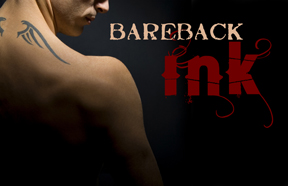 BAREBACK INK by Bob Bartlett
A young man covets his tattoo artist in US playwright Bob Bartlett's reimagining of the Ganymede myth, in which Zeus, the king of the gods known for his erotic escapades, takes the form of an eagle and abducts a young Trojan. Set in a nourish world of tattooing and sex, this two-man play explores the relationship between Artist and Canvas, and a Ganymede who resists his Zeus.
This production premiered this summer at the Capital Fringe Festival in Washington, DC.
Wednesday 22nd August 6.30pm
Thursday 23rd August 6.30pm
Friday 24th August 6.30pm
For more information contact: bobbartlettjr@gmail.com